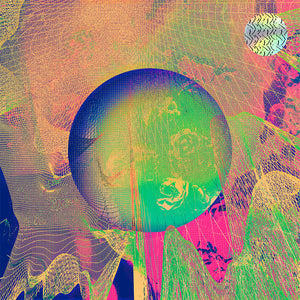 APPARAT - LP5 VINYL (LTD. ED. PINK + ART PRINT)
Regular price £19.99 Sale
LIMITED EDITION PINK VINYL + ART PRINT
Release Date: 22nd March 2019
1 half of Moderat, Apparat (aka Sascha Ring) brings us his first new album in over 6 years showcasing his unique brand of electro which fuses together both acoustic and analogue elements into something that sits somewhere between Radiohead and DJ Koze! 
For Fans Of: Moderat, DJ Koze, Radiohead, Jon Hopkins
"For almost two decades, Sascha Ring has been one of the defining protagonists of electronic music. As Apparat he has explored the entanglement of programmed sounds and analogue instruments like no other; as part of Moderat (the trio he founded with Modeselektor's Gernot Bronsert and Sebastian Szary), he has transformed this knowledge and art into an aesthetic of indulgence and sublimity. Apparat's new album, 'LP5', his first release since 2013's 'Krieg und Frieden' ('Music For Theatre'), is sublime and delicate, finding greatness in small things and in unexpected twists, it joins musical fragments together and glows from the cracks in between. Without question, this is Sascha Ring's best work to date."