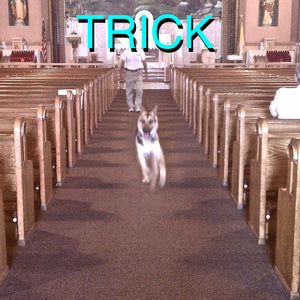 ALEX G - TRICK VINYL RE-ISSUE (LTD. ED. LP + 7")
Regular price £23.99 Sale
LIMITED EDITION VINYL RE-ISSUE LP + 7"
Release Date: 4th March 2022

"TRICK, an early album from the prodigious Philadelphian singer-songwriter Alex G, is now back in stock on vinyl. Alex's fourth album was originally self-released digitally on his Bandcamp, but received the physical attention it deserved following the release of his breakthrough fifth album DSU, remastered and issued on vinyl in 2015 for the first time. With three more original albums released since, Alex's cult-like fanbase, which includes the likes of Frank Ocean, only ever increases, and TRICK remains a firm favourites as more fans discover his prolific back catalogue. Songs like "Sarah", "Advice" and "Change" are soaked in the distinctive personality of Alex G, displaying a serious knack for melodic songwriting underneath unconventional guitar lines and scrawls of fuzz. These early records only reaffirm that Alex G is one of the most distinctive American musicians today."