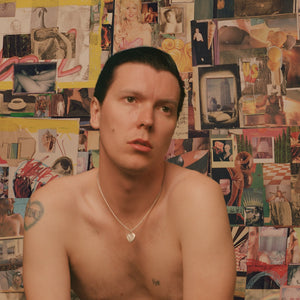 ALEX CAMERON - MIAMI MEMORY VINYL (LTD. ED. SKY BLUE GATEFOLD)
Regular price £18.99 Sale
LIMITED EDITION SKY BLUE VINYL GATEFOLD
Release Date: 13th September 2019
Alex Cameron's 3rd album sees him peeling off the sleaze-ball character mask from previous records to give us first-hand stories which are an ode to girlfriend, the actress Jemima Kirke. Miami Memory still has Cameron's classic 80's soft-rock synth-pop cheesey-vibe but he's expanded on it this time around to include other influences. 'Stepdad-rock'!
For Fans Of: Destroyer, Cate le Bon, Stephen Malkmus, Father John Misty
"Alex Cameron's newest and most musically expansive album, the glistening 'Miami Memory', takes a surprising turn. Cameron's flair for narrative and character is still on full display; yet 'Miami Memory's most frequent narrator is, for the first time, Cameron himself - singing with stunning candour of his three-year relationship with his girlfriend. "When you listen to these songs, and you're waiting for the twist, or the joke, or any kind of discomfort, I can assure you none of those things were there when I wrote them," says Cameron. "These are true stories, of actual events. Specific but never esoteric. And graphic but never offensive. 'Miami Memory' is the story of a couple balancing sex with contemporary family values... It's my gift to my girlfriend, a symbol to hoist on the totem of love." Though remnants of his synth-driven earlier work sneak in to unsettle the tone, the bulk of 'Miami Memory' - produced by Jonathan Rado (Weyes Blood, Father John Misty) and recorded and mixed by Marta Salogni (Björk, Kelela) - revels in the emotional overdrive of classic dad rock, its warm, anthemic songs driven by bass, guitar, sax and layers of Vegas wedding chapel-ish organ. Cameron's dad rock funhouse of an album ultimately twists and subverts the genre: it recalls classics the white male ego has historically visited for its regular adrenaline injection and morphs them into a singular 'stepdad' rock that largely turns its lens away from the dads, celebrating the demise of old norms of gender and power. In his depiction of his relationship, 'Cameron' reveals a striking honesty about love and sex in a time where a palpable fleetingness hangs over everything from relationships to human life on this planet - but also where constricting mores have deteriorated enough to let 'family life', in all its morphing forms, exist outside of social obligation. With arresting straightforwardness, Cameron now sings as himself, paying tribute to sex, female empowerment, family and responsibility and to his love."